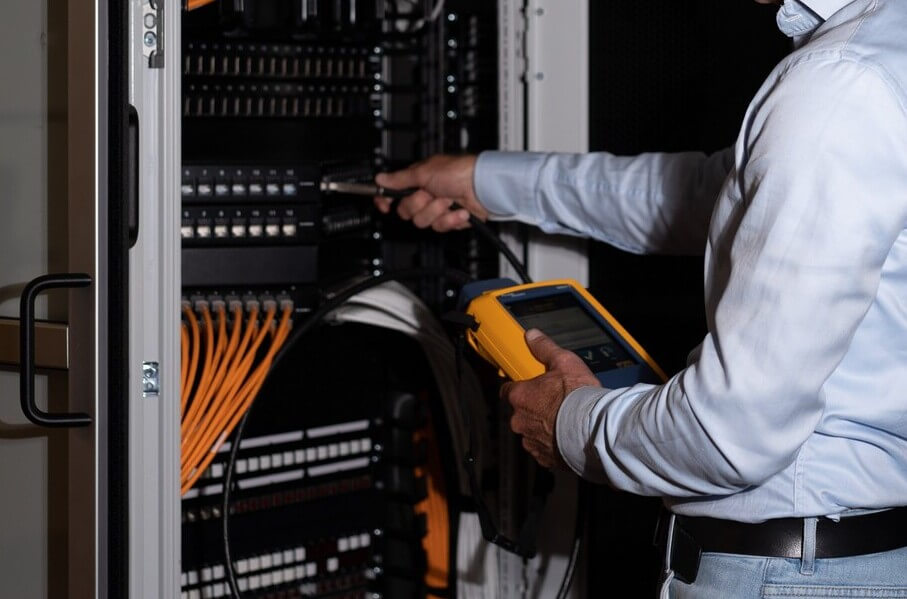 Project management
Forehand's service does not just end as soon as you've completed an order for active and passive network components. Forehand is ready and able to assist you before and during installation as well, e.g. by providing specialised assembly training sessions (for both copper and fibre-optic) or conducting project visits.
During project visits, Forehand's experts advise project managers, technicians and installers on the implementation of data networks and IT infrastructure. Forehand supports you with practical information about the implementation or the evaluation of (measurement) results.

Find out more about the options for project management by Forehand.