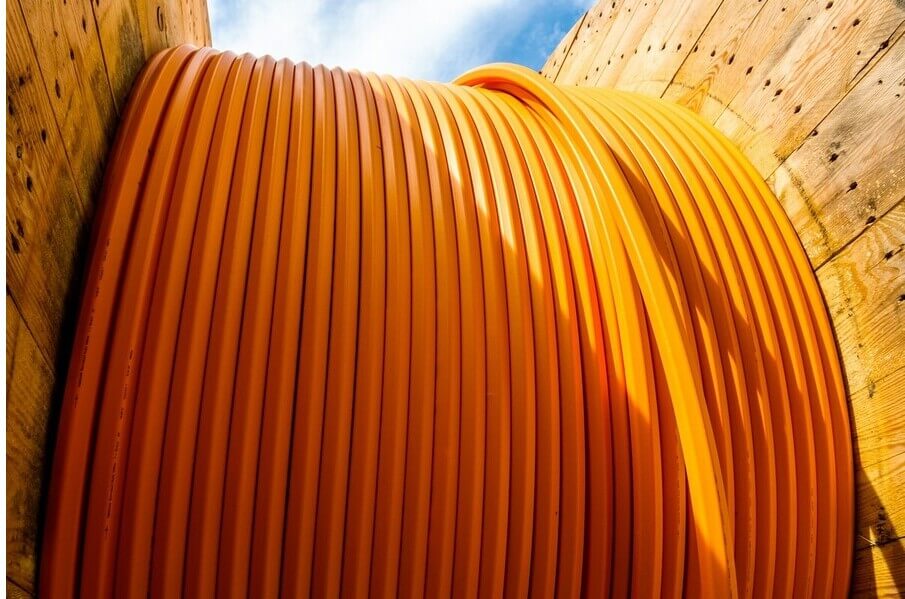 Network Components
Air blown fibre
Air blown fibre is hugely popular, as fibre-optic cabling can be easily extended, modified or rerouted.
A popular system for the installation of fibre-optics (often backbone) is Hexatronic Ribbonet Air Blown Fibre. The Hexatronic system consists of plastic ducts, usually multiple, which are installed between the various patch locations (MER and/or SERs).
1,000 metres in record time
Fibre-optic cables (up to 12-strand) are blown into a number of these ducts. The specialised blowing equipment does this at incredible speed, over distances of up to as much as 1,000 metres! The other ducts are initially left unused so that the number of fibre-optic cables can be easily increased when necessary, adding additional connections or different types of cables.
Flexibility
Air blown fibre is hugely popular, because it makes it extremely easy to add, modify or reroute fibre-optic cabling. Another major benefit of air blown fibre solutions is that it is completely unnecessary to break open ceilings or cable gutters. This means additions and improvements to the fibre-optic backbone can be carried out without any inconvenience to end users. That's not just convenient, but this flexibility also means considerable cost savings for the customer.