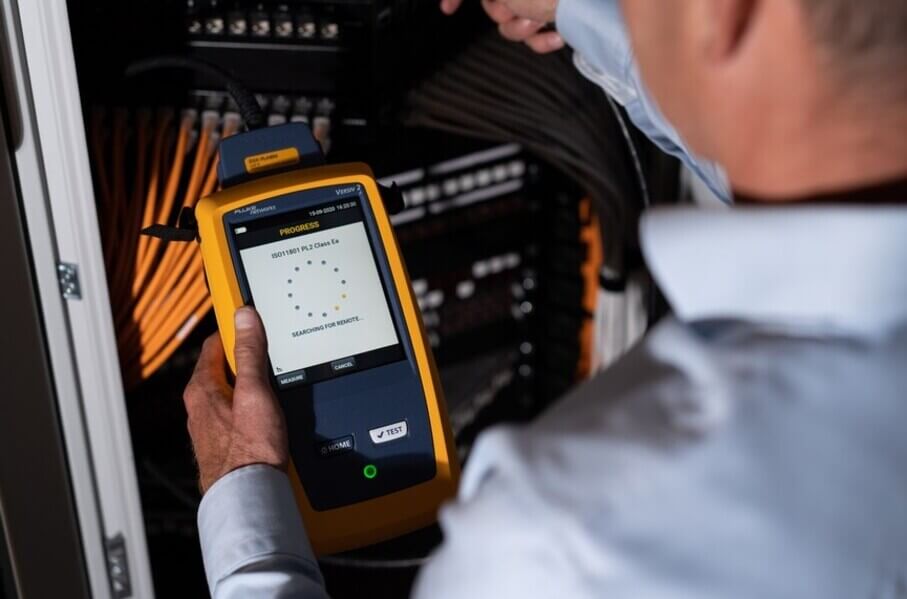 Network Components
Measuring and testing equipment
Every network installed in collaboration with Forehand undergoes comprehensive testing with extremely accurate equipment. That way, users can be sure that the network meets, if not exceeds, all of their requirements.
All networks installed in collaboration with Forehand are comprehensively tested after installation, in accordance with the guidelines set out in ISO11801 or EIA/TIA568C. These tests guarantee users that the network will provide the transmission speeds they require and expect. With global market leader Fluke Networks in their portfolio, any professional can always count on reliable, fast and stable test results.
Fluke bestsellers
The most frequently sold products in Forehand's range are the Fluke DSX-5000 and the Fluke DSX-8000. The Fluke DSX-8000 is part of a new generation of network testers which puts user-friendliness first. This measuring and testing equipment is often purchased in combination with associated fibre-optic modules, which can be used to carry out fibre-optic measurements (damping and length).
Try before you buy
Thinking of purchasing Fluke testing equipment from the copper or fibre-optic series? Make sure that you're getting exactly what you want by comprehensively testing the equipment at Forehand first! Forehand's testing facilities have been set up so that anyone can familiarise themselves with the advanced possibilities of this testing equipment, with Forehand's expert assistance.