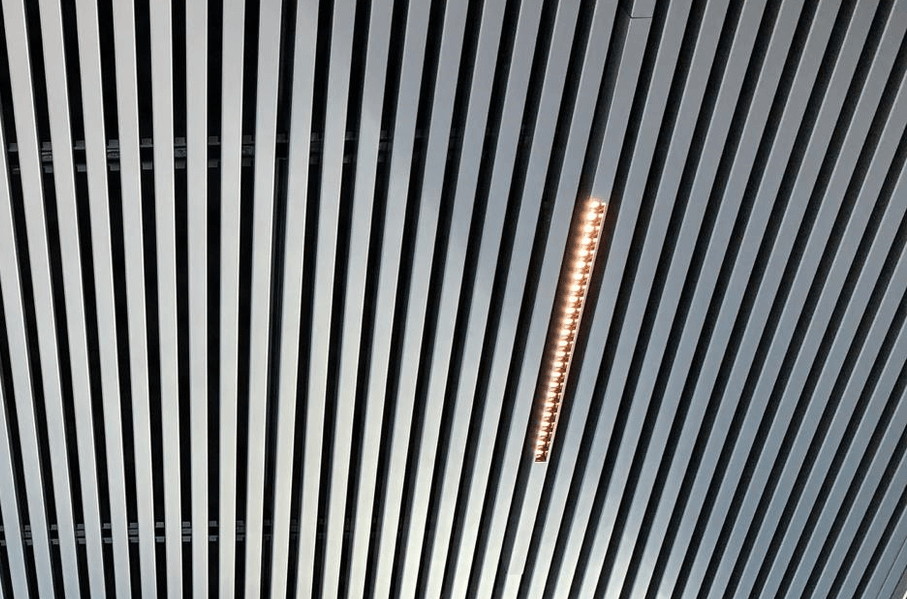 Network devices
Smart lighting
With the advent of the Internet of Things, some 50 billion devices are likely to be connected to each other across the world in a few years' time. This huge increase in the number of connected devices is due to the business systems which are linked to networks.
Thanks to Power over Ethernet technology (PoE), the lighting fixture receives PoE power and data via a standard network cable. Therefore no separate 230V cabling is required for the lighting installation.
In this way, the lighting fixture can easily be connected to the network, making it part of a fully integrated, flexible and manageable lighting system. The management
platform enables building users to manage personal lighting preferences as desired, creating the ultimate experience.
The PoE fixtures use LED technology. This offers a more energy efficient solution that delivers the same level of power with less energy and heat output. Delivering a Smart Building in this method enables data driven insights for facility/building managers
to understand the energy consumption of the building and make optimisation decisions based on reliable usage data.
As a result, buildings require lower ongoing investment, reliable data driven insights and opportunities to integrate multiple building management systems and devices for a truly converged experience for the users.
Interested? Check out our solutions in Smart Buildings, or contact us for advice!