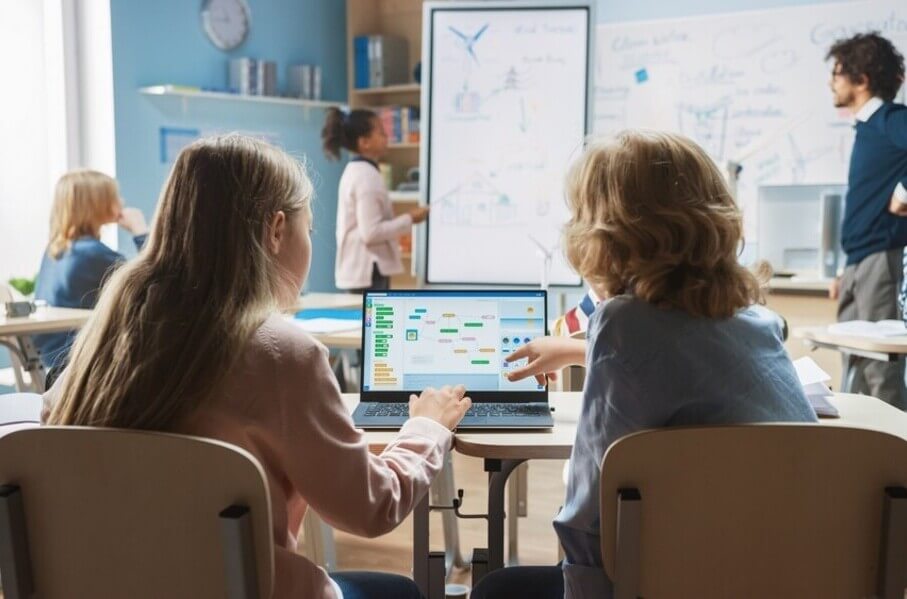 Sectors
Education
A challenging and advanced learning environment demands a stable and flexible network infrastructure.
ICT and network infrastructures offer infinite possibilities for facilitating pupils, students, teachers and staff and streamlining organizational processes. Want to stay ahead in a progressive learning environment? Forehand advises customers and supplies network components and devices that meet the needs of parties in the educational sector – today and tomorrow.
In our experience, it's precisely that infrastructure that doesn't always get the attention that it needs. Even though the right underlying network infrastructure is so crucial to the performance of the ICT environment, and by extension, your educational organization.
Not only does the network guarantee the stability, flexibility and availability of your ICT, today's infrastructure can also offer you more opportunities to stay at the forefront of the educational field. Now, in addition to data exchange and telephone systems, IP technology is being used increasingly for other building systems. And audio and video signals can now be sent to every workspace through universal network infrastructures, instead of separate networks.
Of all your ICT investments, the cabling infrastructure has the longest life span and is the hardest to replace without disrupting your day-to-day teaching processes. In other words, this really deserves the right choice.